Redesign
When redesigning a room or rooms, The Final Touch first gains a firm sense of the decorating style and desires of their clients. Next, existing furniture, accessories, and artwork are utilized to completely transform the desired space in only a few hours. We can also help you with paint selections, shopping needs, and window treatments.

View Gallery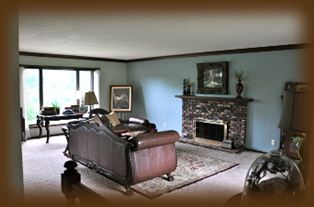 Move-In Design

If you have ever moved, you know it can be overwhelming and stressful.

Remove your stress with

The Final

Touch

Move-In Decorating Service.

Whether you are upgrading or downsizing we can help you with any decisions regarding furniture, accessories, lighting, artwork and color.

Starting with a clean palette, we will arrange your furnishings considering the way you live using the top design principals then add The Final Touch by layering the accessories, lighting and artwork.
Remodel/New Home Construction
Whether you are re-modeling an area of your existing home, or you are in the process of building a new one,
The Final
Touch
has the knowledge and experience to create a space you will love while staying in your budget.

Our expertise in space planning and product selection along with our extensive relationships with local vendors, builders and architects will make the transformation or creation of your home easy and stress free.

In 2007,
The Final
Touch
partnered with John Spencer Custom Homes to design a "
Green Built
" house for the Parade of Homes. The 6,000 square foot home met and exceeded the ecology-friendly aspects required by the association and won an impressive 6 awards including:
Gold

....
Best Outdoor Living

....
Best Landscape
Silver

....
Overall Favorite

....
Most Liveable Home

....
Best Kitchen

....
Best Master Suite

The green design included everything from recycled glass countertops to 200-year-old reclaimed wood floors. Our signature concept of "
making the most of what you have
" was evident in the Australian-themed Make-A-Wish room which featured an exotic tree branch repurposed as a curtain rod and an old ship's porthole which, when opened, looked into a fish tank in the next room!


Learn more